Bluebird on the Mountain Concerts
The dates for the 2023 season have been announced!

June 3 Gates 6pm, Concert 8pm
June 24 Gates 6pm, Concert 8pm
July 29 Gates 6pm, Concert 8pm
August 19 Gates 6pm, Concert 8pm
September 9 Gates 5pm, Concert 7pm
September 23 Gates 5pm, Concert 7pm
RAIN DATE October 21 Gates 5pm/Concert 7pm
A small number of SEASON PASSES will be available at NOON on May 1. They will appear on our Eventbrite ticketing page before that date.
Tickets for SINGLE CONCERTS are available one month before each show at NOON on our Eventbrite ticketing page.

CLICK HERE for our Eventbrite ticketing page
It all started in 2004 with, "Wouldn't this be a wonderful place to have a concert?!" Standing on the plaza in front of the incredible 1953 observatory nestled within a verdant forest, one easily senses how special this place would be for relaxing and listening to talented musicians. On one of the tallest hilltops in Nashville, the concerts are scheduled around glorious sunsets on the portico of Vanderbilt Dyer Observatory. Guests are encouraged to bring blankets, lawn chairs, food, and drink and relax on the observatory's front lawn to enjoy a fabulous evening of sunset, music, and stars. After the performance, when the stars begin to shine, the historic Seyfert telescope is opened for visitors to cap their night with views of celestial wonders. Thanks to Amy Kurland and Erika Wollam-Nichols of Bluebird Cafe fame, we produce a series of in-the-round style events that enchant and entertain guests with unforgettable songs and stories.
TICKET Buying tips: Eventbrite recommends that you be sure your computer cache isn't clogged and use Google Chrome. CLICK HERE for a few more tips.
BE AWARE THESE TICKETS OFTEN SELL OUT AS SOON AS THEY GO ON SALE. Log onto the site before sale time to avoid disappointment.
The event listing will say "Not Yet On Sale" until the tickets go live. Due to the very high volume of people trying to get tickets simultaneously, Eventbrite will likely list the tickets as "unavailable" immediately after release. We recommend that patrons keep trying by continually refreshing their browser windows. When all tickets have been purchased, Eventbrite will then display "Sold Out."
Your ticket purchase helps support Dyer Observatory's public outreach efforts. Thank you!
HEALTH AND SAFETY:
Vanderbilt University and Dyer Observatory are committed to everyone's safety and welfare.  As of March 10, 2022, Vanderbilt University policy has made masking optional in order to enter a university building, including Dyer Observatory.
You may find the most updated info at the following link:  https://www.vanderbilt.edu/coronavirus/community/visitors-and-suppliers/
PLEASE NOTE:
If you purchased your ticket through Eventbrite, please have your PRINTED ticket handy to show at the gate and provide the name of the ticket buyer.

Each ticket admits one vehicle with up to 8 people in the vehicle. The ticket price covers everyone in your car. We have very limited parking with only room for one parking space for each ticket. Also, we cannot match individuals to group tickets if they arrive separately. 

Everyone entering on your ticket must arrive in the same single vehicle. You may not arrive at different times.



We cannot allow attendees to walk or use rideshares. Cars coming to the top of the hill to drop people off and leave present a safety hazard for there isn't room to safely turn around with all the traffic and guests unloading their cars.
Vanderbilt Police have asked us to remind everyone to please stay in your vehicle until it is parked–for safety reasons.
RV's are not allowed unless special permission has been granted prior to arrival.
Come early to picnic, enjoy the grounds, enter raffles, and enjoy sponsor samples.
Please note that Dyer is a forested park-like setting surrounded by Radnor Lake State Park. Bug spray, a blanket or tarp on grass, and avoidance of plants on the perimeter of the yard is highly recommended to avoid tick and other insect bites.
You are welcome to bring lawn chairs, blankets, low tables, coolers, food, and beverages–both soft and spiritous. We do not provide seating.
No pets are allowed anywhere on the property (including vehicles), but service animals are welcome.
A Vanderbilt medic and Vanderbilt police will be on site.
As this is Vanderbilt University property, smoking and firearms are not allowed.
You and members of your group understand that VU may take photos that include you for social media or other uses, and that VU cannot protect you from being photographed by others.
The concerts are RAIN OR SHINE. However, we may postpone a concert due to dangerous weather conditions and a rain date will be announced. Often, it will be the next day (Sunday), but please check our website for updates. More info is in the WEATHER section below.
WEATHER:
If the weather forecast appears threatening, please check Dyer Observatory's main page www.dyer.vanderbilt.edu, our Facebook page @dyerobservers, or our Twitter @dyerobservers. We will make the announcement of any concert changes as early as possible, but do check before coming up. You may need to refresh your web browser to see updates.
Should dangerous weather occur during a concert, public notification at the event will occur when lightning strikes are 12 miles away. The event will be suspended when lightning strikes are within 6 miles of Dyer Observatory. At that time, please evacuate to your vehicle or inside the observatory. The event will continue when the 6-mile perimeter has been lightning-free for 30 minutes. If tornadic activity or high winds are threatening, the concert will be canceled.
Your safety is our priority. We appreciate your cooperation should the unexpected occur.
If Postponement Occurs You will be notified of the new date as soon as it is set. Please check emails, your spam folder, and our website. If you are a single concert ticket holder (not season ticket), you will have the option of transferring your ticket to the new date or getting a refund.
***
Courtesy of our beverage sponsor Jack Daniel's, we'll have a drink sample in the tent out back. Please have a photo ID showing you are 21 or over to try a sample.
Note that sampling will end once the concert starts.
***
ALL INQUIRIES AND CORRESPONDENCE SHOULD BE DIRECTED TO: dyerobservatory@vanderbilt.edu
Warm wishes,
BBMT Team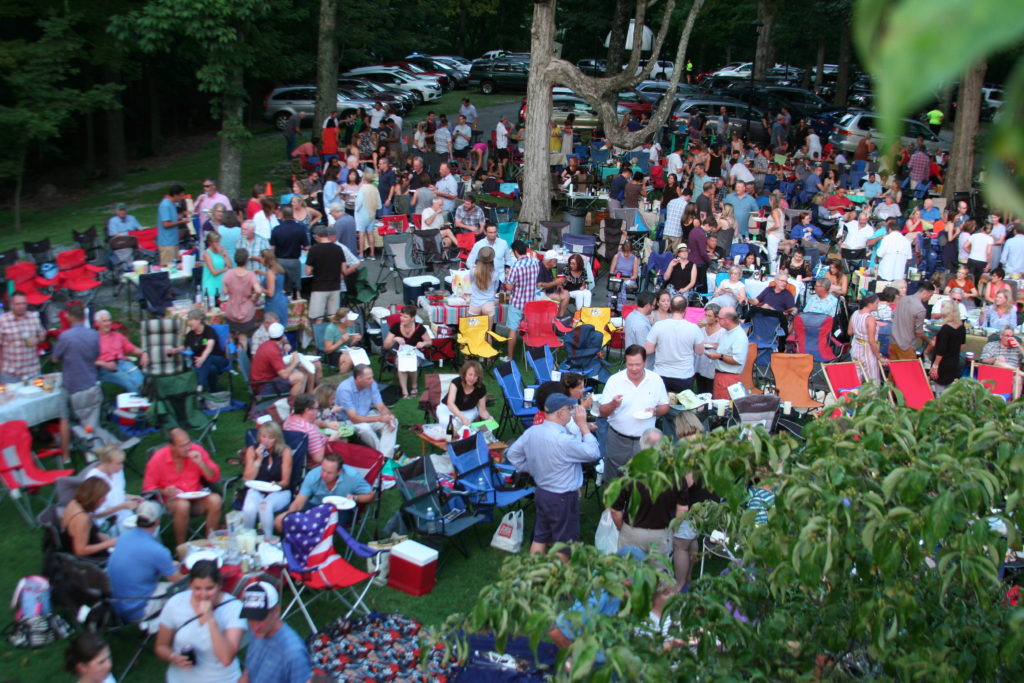 ---
Some of the performers at our music events
Jessi Alexander

Tony Arata

Billy Adair and The Establishment

Marc Beeson

Crystal Bowersox

Shawn Camp

Lionel Cartwright

Craig Carothers,

Brandy Clark

Peter Cooper

Commodore Steel Drum Band with Mat Britain

Barry Dean

Bob DiPiero

Dave Ellingson

Joe Henry

James House

Jack Tempchin

George Teren

S. Kirk Johnson (Jelly Roll)

Jude Johnstone

Tom Kimmel

J. Fred Knobloch

Luke Laird

Tim Lauer

David Lee

Sonny LeMaire

Shane McAnnally

Lori McKenna

Clay Mills

Annie Mosher

Grace Pettis

Pierce Pettis

Jon Randall

Leslie Satcher

David Schnaufer

Mark Selby

Allen Shamblin

Tia Sillers
A big, giant THANK YOU to every one of them!
Photos by Alex. Rockafellar