Rentals

Park-like grounds and celestial views make Dyer Observatory an exceptional venue for social and business events. The library, with its domed theater, is a perfect place for corporate functions, meeting, and dinner parties. A spacious covered patio provides an open area for larger gatherings.
Also on the grounds is "Murial's Retreat." Nestled among the trees, the 2,000-square-foot house offers a living room-sized meeting space, three breakout rooms, a fully-equipped kitchen, and a spacious outdoor deck and patio. The house is perfect for corporate, educational, and private group retreats.
Both the Observatory ground floor and the residence are wheelchair accessible.
For more information, please email your request to Helen Morisette or contact us at 615-373-4897. All site visits require an appointment.
We regret we do not have any wedding dates available at this time.
Click on each link below for detailed information: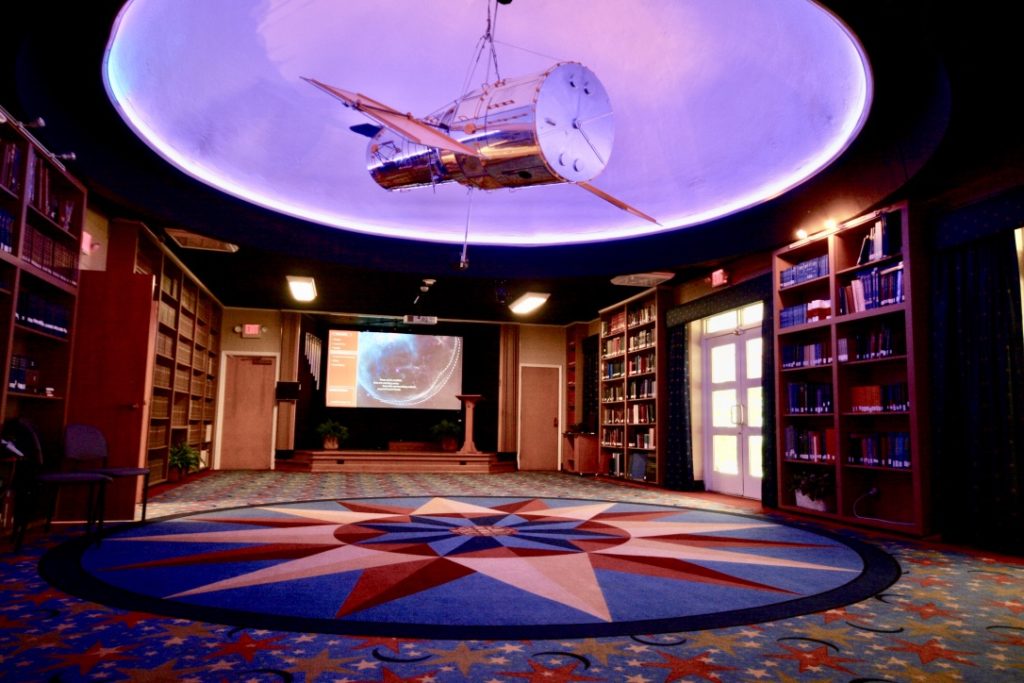 Observatory
The Observatory has a 24″ telescope and rare antique astronomical instruments. A beautiful domed library with spacious front and backyard plazas take advantage of a secluded hilltop setting. The grounds can accommodate tents for large outdoor gatherings.
Indoor Observatory Capacity
| | |
| --- | --- |
| Dinner seating | 80 persons (Library can accommodate eight 60″ round tables) |
| Theater-style seating | 90 persons |
| Standing reception | 120 persons |
Outdoor Observatory Capacity
The observatory grounds are large enough to host 300 people with tenting and tables.
Rear Brick Patio (Tent: 60'×50′; 10′ high on the sides; center is 22′ high)
300 persons standing
250 persons seated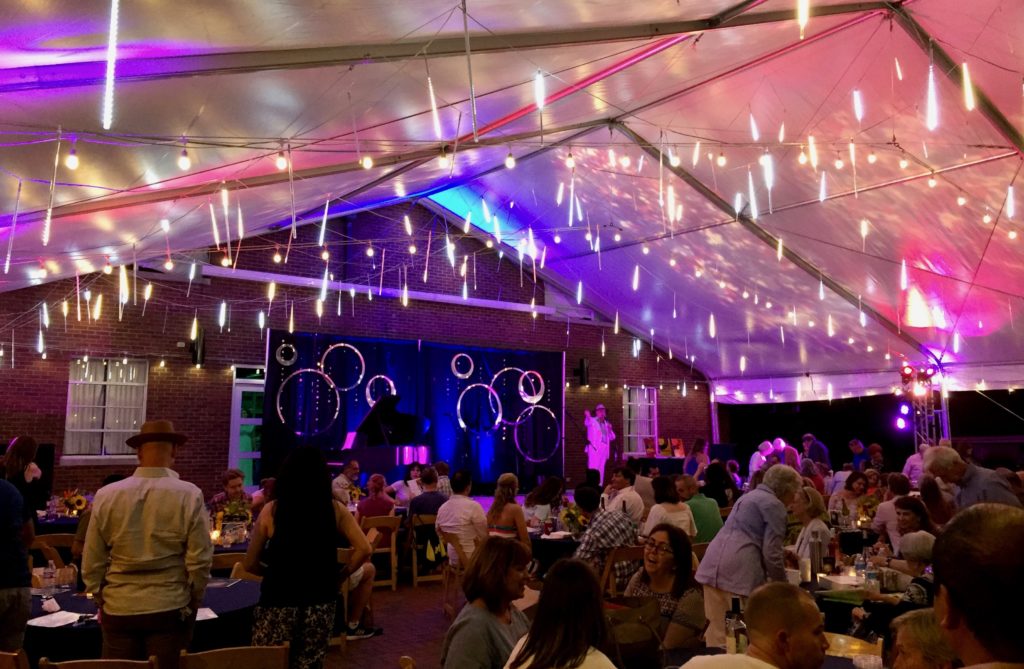 Muriel's Retreat – Observatory Residence
The Dyer Observatory residence includes a great room, breakout rooms and two handicap accessible restrooms. Amenities include a full kitchen for catering, wood burning fireplace, an overlook deck in front, wonderful brick patio in rear, and firepit, all surrounded by amazing panoramic views. The Residence is 2,000 sq. ft.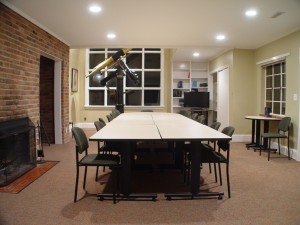 Residence Capacity
| | |
| --- | --- |
| Standing reception | 50 persons (great room and deck) |
| Conference capacity | 20 persons |
| Theatre style capacity | 20 persons |
*Four hour minimum
Traditionally the observatory is closed December-February due to maintenance and the high probability of cancellations due to inclement weather. Dyer Observatory's hilltop is a few degrees cooler than below, and even a slight shower that presents no problem in Brentwood, may make our road treacherous. If you'd like to schedule an event at Dyer knowing that you might need an alternative location if the weather turns inclement, we'd be happy to make arrangements.