Space Science Summer Camp Enrollment
Application materials are available for our week-long camp for rising 5th-6th grades. (The 7th-8th grade camp is full for 2019.)
Please click here to visit our camp page for more information and materials.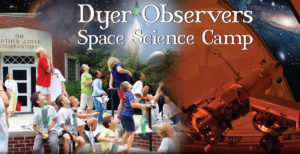 Meet the Astronomer – Dr. Jonathan Bird
How Gravity Connects Us to the Cosmos
How are throwing a ball to your friend in the backyard and the discovery of — supermassive black holes, planets orbiting alien stars, the existence of dark matter, and the ultimate fate of our Universe — related? The answer is gravity! I will show that gravity operates the same way on the playground and across the Universe and how this special fact has helped us figure out what the Cosmos is made of and what we hope to find out next.
**Telescope viewings follow when weather permits.**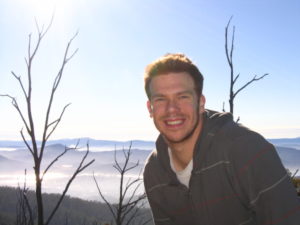 Click HERE for tickets to Meet the Astronomer
Open House Days and Telescope Nights
Tickets are available one month before each event. Please note that these events sell out quickly, so plan ahead to avoid disappointment. Visit our Open House Days and Telescope Nights pages for more information.
CLICK HERE FOR TICKETS to these events.
View our CALENDAR HERE: Public Calendar rev Jan 8
There are no events in the months of December, January, or February, because Dyer Observatory is closed.
Bluebird on the Mountain
This concert series presented with the world famous Bluebird Cafe is scheduled around glorious sunsets on the portico of the Vanderbilt Dyer Observatory.
Tickets for individual concerts are available the first day of the prior month of each show (i.e. the May 18 tickets will be available April 1) at NOON. Each ticket will admit one carload with a maximum of 8 passengers. All guests on a ticket must arrive together in a single car. Please note that tickets sell out extremely quickly.
Please see our Bluebird on the Mountain web page for more information.
Visiting Vanderbilt Dyer Observatory
Due to the volume of public and private events, self-guided tours of Vanderbilt Dyer Observatory and our Star Chamber are available by appointment only. Public event dates and times are listed on our calendar, and we are also available for school field trips or community tours with reservations. Before planning a visit, please call us at 615-373-4897 or email us here.
---
Follow us on Facebook @dyerobservers and Twitter @dyerobservers for updates
Vanderbilt Dyer Observatory
1000 Oman Drive, Brentwood TN 37027
phone: (615) 373-4897
---