Visiting Vanderbilt Dyer Observatory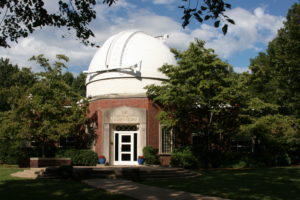 Field trips, venue rentals, and drop-in tours (by appointment only) are available. We do not have any public events scheduled at this time. Please email or call 615-373-4897 with questions or to arrange a visit.
For drop-in tours, please tell us when you are available and how many are in your party so we may book a time. Tours typically last about an hour and include our history, a look around the observatory including the large dome, and access to exhibits. Tours are available weekdays between 9am-3pm, but we offer a very limited number of tours per week. We do NOT have evening tours. Reservations are required for all visits.
In addition to this website, check our social media (@dyerobservers on FB, Twitter, and Instagram) for updates and upcoming activities.
Vanderbilt University policy requires that ALL visitors, whether fully vaccinated or not, be masked in order to enter a university building, including Dyer Observatory.
Support Dyer Observatory

Our staff is committed to welcoming everyone to the top of our hill to learn about the wonders of the cosmos–not only through our telescopes, but with field trips, tours, lectures, summer camps, and special programming. All are offered to the public at low or no cost. Visitors may also enjoy our special vantage point of Earth itself, under a serene treed canopy and in the company of abundant wildlife.
Please consider helping us fulfill our mission with a donation. Any amount would make a world of difference.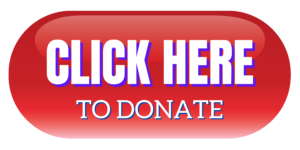 For information on how to send a check, please visit this page. If you have questions regarding a gift, please contact the Gift Processing Office at onlinegiving@vanderbilt.edu or call (800) 288-0082. The staff, university, and community thank you for your generosity!
We proudly serve the public as a member of Vanderbilt University's Division of  Government and Community Relations. Many of our programs are made possible by the generosity of alumni, friends, and neighbors. Your gift will make a tremendous difference to our efforts to bring science education to the next generation of explorers both locally and around the globe.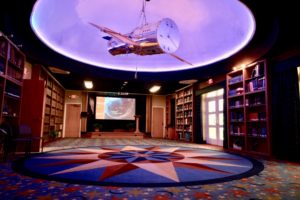 Crowning one of Nashville's tallest peaks, Vanderbilt Dyer Observatory offers park-like grounds, distinctive spaces, and celestial viewing–making us an exceptional venue for social and business events.
Please visit our Rentals page for more photos and information. Your rental fees help fund Dyer Observatory outreach efforts. Thank you!
Download this month's Astro Calendar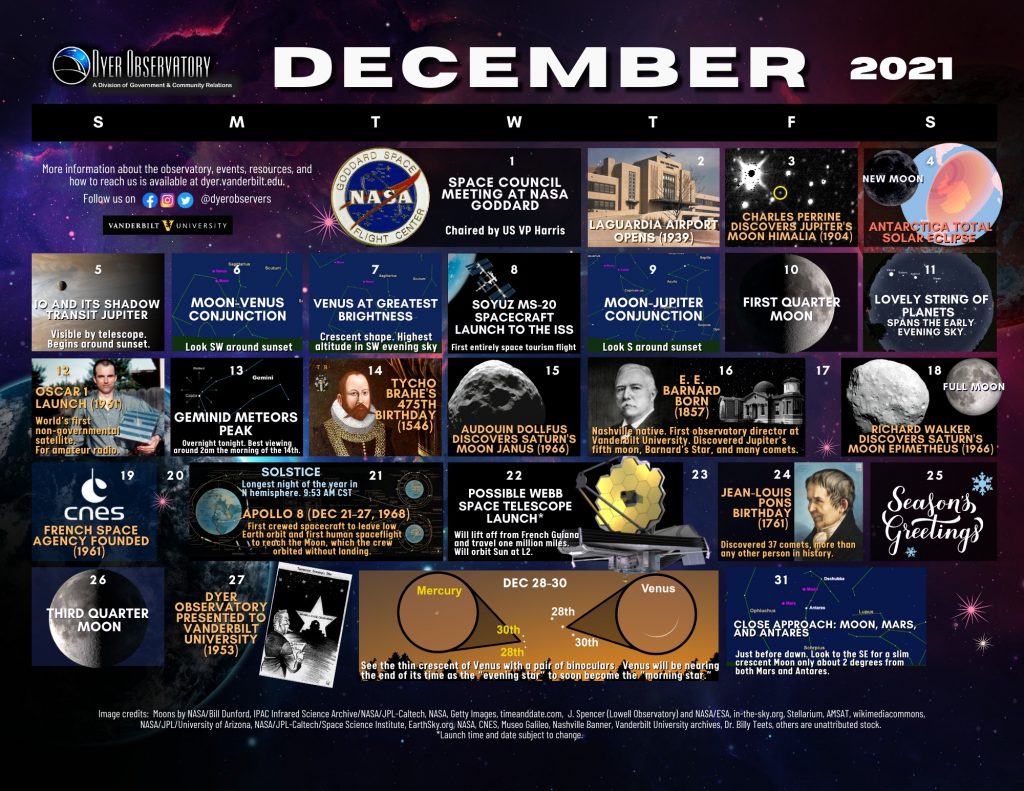 Treat yourself this December to spectacular celestial sights accompanied by fascinating historic dates. Download our December 2021 Astro Calendar for your desktop and to share! CLICK HERE
Enjoy Dyer's educational resources

Visit our Educational Resources tab to access organized pages with links to lessons, opportunities to sign up for newsletters, interactive online tools, and our fun Quiz and Puzzle page!
View a fun talk by Dr. Erika Grundstrom where she discusses fun and rewarding "Community Science" opportunities for students and adults of all ages. It's true that almost anyone can contribute to research from the comfort of their home! Interests from galaxies to bird watching are included.
Click here to access our video lecture page.
Click here to visit our YouTube Playlist that features past and upcoming videos.
---
Vanderbilt Dyer Observatory
1000 Oman Drive
Brentwood, TN 37027 (not on the main campus)
(615) 373-4897
We are closed to visitors the months of December, January, and February.
Staff can be reached during the months we are closed.
Click below to follow @dyerobservers on Facebook, Instagram, and Twitter.
---