Visiting Vanderbilt Dyer Observatory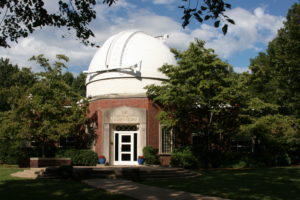 DYER IS CLOSED TO VISITORS UNTIL FURTHER NOTICE. The staff is available by phone and email. We will be having online events. Please scroll below to see if any are listed.

You are also invited to check our social media (@dyerobservers on FB, Twitter, and Instagram) for updates and upcoming online activities.
Please email or call 615-373-4897 with questions. We will post further updates as they are available.
Join a Virtual Star Party!
Each Month, Dr. Billy Teets and presenters from across the state visit popular targets such as planets, star clusters, and nebulae. Questions from viewers are welcome during these lively, engaging events.
We haven't set the November date yet, but you may see a replay of the October one here: October Star Party on YOUTUBE.
Download a star chart at the following links.  Though these charts show the position of the planets and Moon on October 17, they show the general constellation and planet positions during the early evening for most of autumn:
Printer-Friendly Star Chart for October
CLICK HERE to visit our YouTube playlist for past Star Parties.
August 26  featured "Lunar X," "Lunar V," Pluto, Saturn, star clusters, a discussion of black holes, and a discussion of astrophotography. The September talk celebrated International Observe the Moon Night.
The Star Party hosted by Warner Parks on July 24th is now available on YouTube:  Check it out!
Educational Resources for Learning at Home
Visit our Educational Resources tab to access organized pages with links to lessons, opportunities to sign up for newsletters, interactive online tools, and our fun Quiz and Puzzle page!
We just added a fun talk by Dr. Erika Grundstrom where she discusses fun and rewarding "Community Science" opportunities for students and adults of all ages. It's true that almost anyone can contribute to research from the comfort of their home! Interests from galaxies to bird watching are included. Please click here to access our video lecture page.
Open House Days and Telescope Nights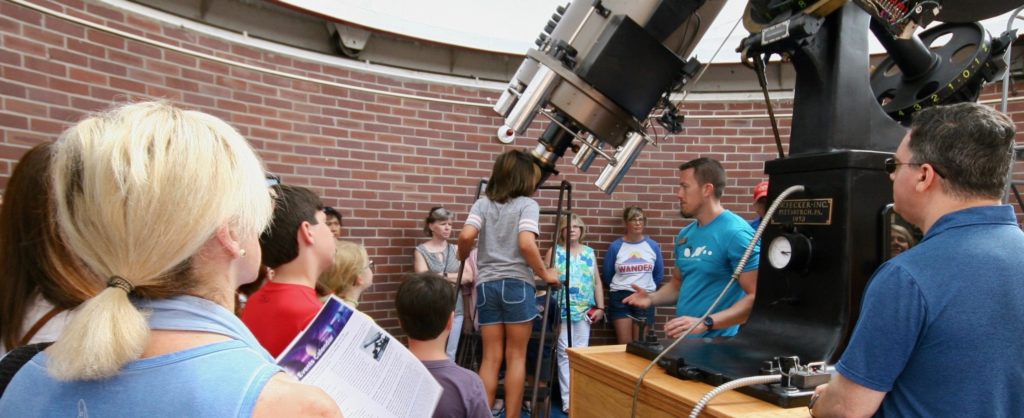 CANCELLED UNTIL FURTHER NOTICE.  Tickets are available one month before each event. Please note that these events sell out quickly, so plan ahead to avoid disappointment. Visit our Open House Days and Telescope Nights pages for more information.
Have Your Next Event at Dyer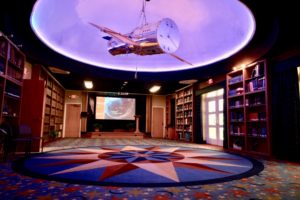 Crowning one of Nashville's tallest peaks, Vanderbilt Dyer Observatory offers park-like grounds, distinctive spaces, and celestial viewing–making us an exceptional venue for social and business events.
Please visit our Rentals page for more photos and information. Your rental fees help fund Dyer Observatory outreach efforts. Thank you!
We are not currently hosting rentals, but our event coordinator is available to provide updates and plan your future event.
---
Vanderbilt Dyer Observatory
1000 Oman Drive
Brentwood, TN 37027 (not on the main campus)
(615) 373-4897
We are closed to visitors the months of December, January, and February.
Staff can be reached during the months we are closed.
Click below to follow @dyerobservers on Facebook, Instagram, and Twitter.
---