Visiting Vanderbilt Dyer Observatory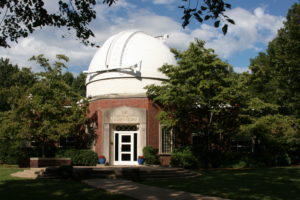 DYER IS CLOSED TO VISITORS UNTIL FURTHER NOTICE. The staff is available by phone and email.

You are invited to check our social media (@dyerobservers on FB, Twitter, and Instagram) for updates and possible online activities.
Please email or call 615-373-4897 with questions. We will post further updates as they are available.
Online Talk: The Voyager Interstellar Missions and their Golden Records
August 20, 2020 – 5:30 pm CDT- FREE, registration required
Dr. Billy Teets, Dyer Observatory's astronomer and acting director, will give a virtual lecture for the Frist Art Museum. He will be highlighting NASA's Voyager missions launched in the 1970's that have carried Carl Sagan's legendary Golden Records beyond our solar system. Not only will Dr. Teets discuss the scientific discoveries of these two spacecraft, but he will also reveal how the onboard records intend to communicate humanity's existence to the extra-terrestrials who eventually find them–which may be millennia from now. This talk is a companion to Artist Jitish Kallat's project Covering Letter (terranum nuncius) which is currently on exhibit at the Frist. It "commemorates and reinvokes select sounds and images that were composed for expedition into interstellar space [on the Voyager 1 and 2 missions] as a planetary message to extraterrestrial life."
Join our Virtual Star Party
August 25th at 8:00 pm CDT – FREE
Dyer Observatory has scheduled a FREE Virtual Star Party for Tuesday, August 25th at 8:00 pm CDT. We will visit popular targets such as Jupiter and Saturn and highlight available objects of interest—most notably "Lunar X" and "Lunar V." For only a few fleeting hours each month, these features become visible on the Moon as light and shadow interact with the Moon's topography, making the timing of this event quite special. In addition, we will take a look at everyone's favorite planetary underdog – Pluto – and briefly discuss Dyer Observatory's history with the dwarf planet.
Check back here and follow our social media (FB, Twitter, Insta: all @dyerobservers) for links and further information.
Educational Resources for Learning at Home
Visit our Educational Resources tab to access organized pages with links to lessons, opportunities to sign up for newsletters, interactive online tools, and our fun Quiz and Puzzle page!
New from Dyer Observatory – Stellar Finds!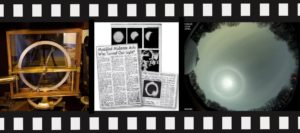 Stellar Finds is where we post images and news clippings, each accompanied by a description, of the diverse paraphernalia associated with Vanderbilt Dyer Observatory and the history of astronomy at Vanderbilt University.  For example, did you know that a 28,000-gallon cistern lies below your feet when you walk part of our property or that a house wren once built a nest inside of one of our telescopes?  These are just two of the innumerable topics that might be featured in the days to come.  Check it out: Stellar Finds!
2020 Bluebird on the Mountain
Due to the uncertainties of the pandemic, your feedback, and after much deliberation with our colleagues at VU and VUMC, we unfortunately had to cancel our 2020 Bluebird on the Mountain concert season.  We are extremely disappointed that we had to make this call, for the series has been a cherished highlight of our calendar for nearly two decades; however, the safety and concerns of our patrons, staff, and volunteers are paramount.
Open House Days and Telescope Nights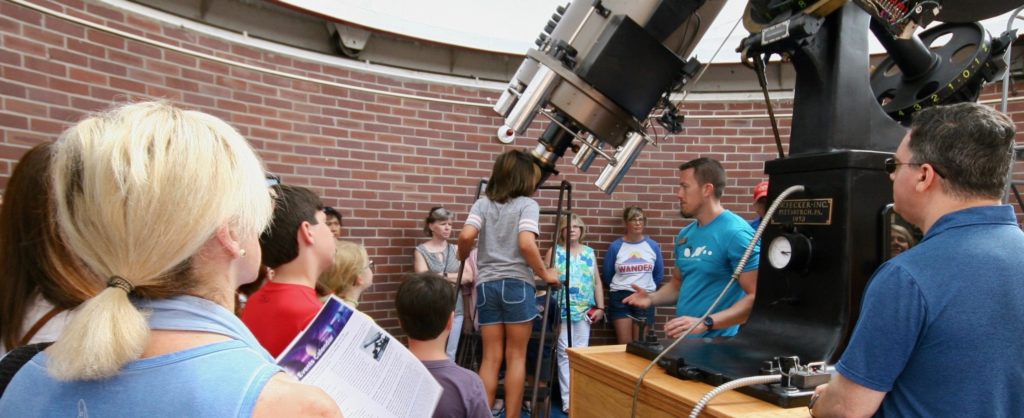 CANCELLED UNTIL FURTHER NOTICE.  Tickets are available one month before each event. Please note that these events sell out quickly, so plan ahead to avoid disappointment. Visit our Open House Days and Telescope Nights pages for more information.
Have Your Next Event at Dyer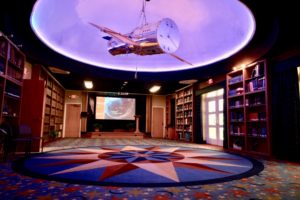 Crowning one of Nashville's tallest peaks, Vanderbilt Dyer Observatory offers park-like grounds, distinctive spaces, and celestial viewing–making us an exceptional venue for social and business events.
Please visit our Rentals page for more photos and information. Your rental fees help fund Dyer Observatory outreach efforts. Thank you!
---
Vanderbilt Dyer Observatory
1000 Oman Drive
Brentwood, TN 37027 (not on the main campus)
(615) 373-4897
We are closed the months of December, January, and February.
Click below to follow @dyerobservers on Facebook, Instagram, and Twitter.
---