Virtual Star Party – Friday, July 24th – 8:30pm CDT
Vanderbilt Dyer Observatory is proud to cohost a virtual star party with Metro Parks and Friends of Warner Parks on Friday, July 24th, from 8:30pm to 10:30pm CDT.  Join us and six other locations around the Volunteer State as we focus our telescopes on the sky and highlight some of the night sky gems above your head.  The event will be live-streamed, and attendees will have an opportunity to submit questions during the session (we will try to get to as many questions as we can).  For more information and a link to the event, check out our facebook page or click on the banner at left.
Visiting Vanderbilt Dyer Observatory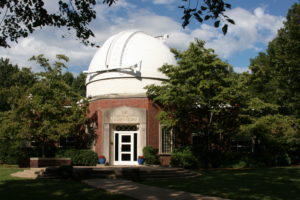 Access to Vanderbilt Dyer Observatory is by appointment only.
At the direction of Vanderbilt University Interim Chancellor Susan Wente, all university-sponsored, non-Athletics events and gatherings, including Dyer's public activities have been suspended through July 19, 2020.
Please email or call 615-373-4897 with questions. We will post further updates as they are available.
2020 Bluebird on the Mountain
Due to the uncertainties of the pandemic, your feedback, and after much deliberation with our colleagues at VU and VUMC, we unfortunately have to cancel our 2020 Bluebird on the Mountain concert season.  We are extremely disappointed that we had to make this call, for the series has been a cherished highlight of our calendar for nearly two decades; however, the safety and concerns of our patrons, staff, and volunteers are paramount.
If you are a ticket holder, visit our Bluebird on the Mountain page for more information about rolling your ticket to next year or getting a refund.
New from Dyer Observatory – Stellar Finds!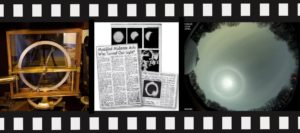 Stellar Finds is where we post images and news clippings, each accompanied by a description, of the diverse paraphernalia associated with Vanderbilt Dyer Observatory and the history of astronomy at Vanderbilt University.  For example, did you know that a 28,000-gallon cistern lies below your feet when you walk part of our property or that a house wren once built a nest inside of one of our telescopes?  These are just two of the innumerable topics that might be featured in the days to come.  Check it out: Stellar Finds!
Space Science Summer Camp enrollment
Your child's health and safety, and the well-being of our staff, are paramount. Vanderbilt University recently announced the decision to cancel all campus summer camps and workshops; therefore, we must cancel our July summer camps as well. This was a very difficult decision for all as we consider our camps to be one of the most important things that we do at Dyer Observatory.
Please check our website and social media @dyerobservers for updates and possible online activities.
Open House Days and Telescope Nights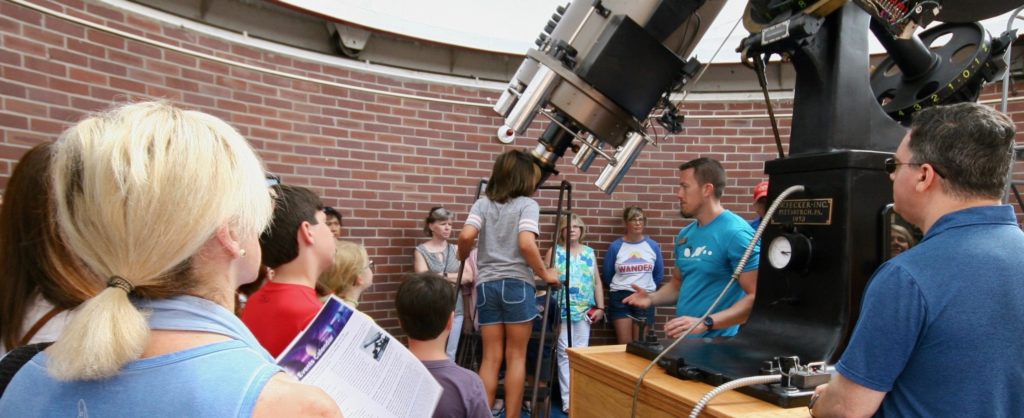 Tickets are available one month before each event. Please note that these events sell out quickly, so plan ahead to avoid disappointment. Visit our Open House Days and Telescope Nights pages for more information.
Have Your Next Event at Dyer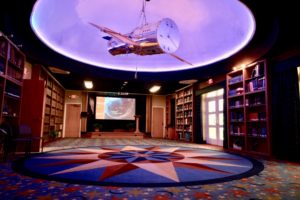 Crowning one of Nashville's tallest peaks, Vanderbilt Dyer Observatory offers park-like grounds, distinctive spaces, and celestial viewing–making us an exceptional venue for social and business events.
Please visit our Rentals page for more photos and information. Your rental fees help fund Dyer Observatory outreach efforts. Thank you!
---
Vanderbilt Dyer Observatory
1000 Oman Drive
Brentwood, TN 37027 (not on the main campus)
(615) 373-4897
We are closed the months of December, January, and February.
Click below to follow @dyerobservers on Facebook, Instagram, and Twitter.
---