Thursday, Nov 21 at 7pm: Meet the Astronomer – Adam Szewciw
Topic: Making an apple pie…or universe…from scratch
In a 2016 interview, SpaceX founder and CEO Elon Musk said he thinks there is a "one in billions" chance that we are not living in a computer simulation. Current simulations of stars, galaxies, and the Universe are ever-increasing in their realism, but how far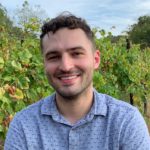 are we from truly being able to simulate a universe as detailed as our own? In this talk, I'll discuss the past, present, and (possible) future of simulations in astronomy. This talk is recommended for high school to adult.
Adam began his PhD at Vanderbilt University in 2015 and currently uses numerical simulations to study the distribution of galaxies in our Universe.
After the talk and Q&A, enjoy a telescope viewing in the Seyfert dome if weather permits.  CLICK HERE FOR TICKETS
Have Your Next Event at Dyer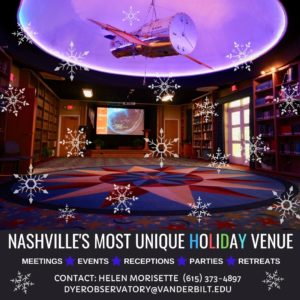 Crowning one of Nashville's tallest peaks, Vanderbilt Dyer Observatory offers park-like grounds, distinctive spaces, and celestial viewing–making us an exceptional venue for social and business events.
We offer dates well into December, so please consider us for your holiday party.
Please visit our Rentals page for more photos and information. Your rental fees help fund Dyer Observatory outreach efforts. Thank you!
Open House Days and Telescope Nights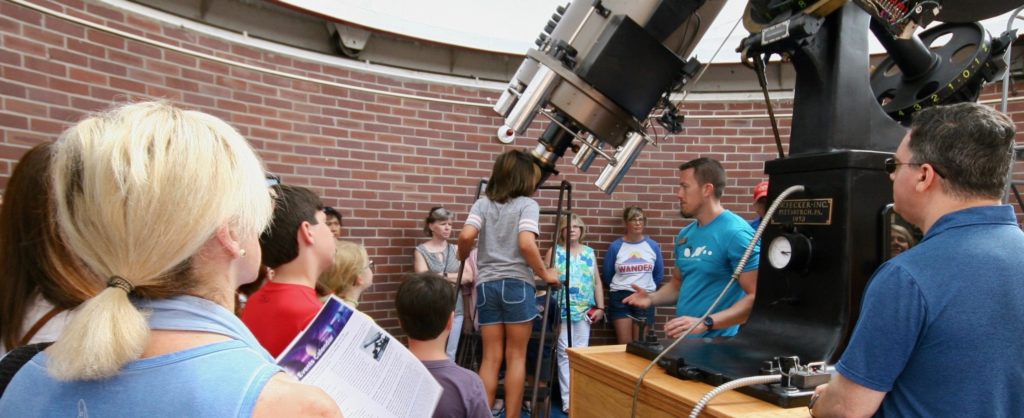 Tickets are available one month before each event. Please note that these events sell out quickly, so plan ahead to avoid disappointment. Visit our Open House Days and Telescope Nights pages for more information.
CLICK HERE FOR TICKETS to these events.
Visiting Vanderbilt Dyer Observatory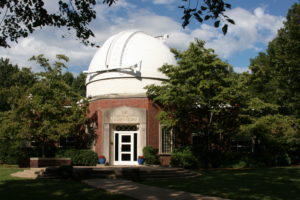 Public event dates and times are listed on our calendar, and we are also available for school field trips or community tours with reservations.
Due to the volume of public and private events, self-guided tours of Vanderbilt Dyer Observatory and our Star Chamber are available by appointment only. Before dropping in, please call us at 615-373-4897 or email us to confirm we are open and available when you wish to stop in. We look forward to seeing you!
---
Vanderbilt Dyer Observatory
1000 Oman Drive
Brentwood, TN 37027 (not on the main campus)
(615) 373-4897
We are closed the months of December, January, and February.
Click below to follow @dyerobservers on Facebook, Instagram, and Twitter.
---