Our Staff
Rocky Alvey, Director
Rocky has served Vanderbilt Dyer Observatory for nearly two decades in a variety of capacities: Superintendent, Associate Director, and Director since 2009. In that time he has been instrumental in converting the historic Dyer Observatory from an inactive research facility to one of middle Tennessee's most effective outreach educational destinations. In 2007, the Vanderbilt Chancellor presented Rocky with the Commodore Award in recognition of his significant achievements in pursuit of excellence in education and community service.
Rocky combined his loves of science and education with his ability as a songwriter when collaborating with hit singer-songwriters Beth Nielsen Chapman and Annie Roboff to create the children's science-song album The Mighty Sky, which debuted at the United Nations in 2012. The album won eleven awards, was nominated for a Grammy in 2013, and has been performed in such venues as London's Royal Albert Hall. The title track "The Mighty Sky" originated as a poem Rocky had written as a child while contemplating the starry nights above his family's farm in southern Illinois.
Billy Teets, PhD, Astronomer
Billy is the Outreach Astronomer for Vanderbilt Dyer Observatory. A great deal of his time is spent engaging the community in astronomy through Dyer's monthly public events  such as Telescope Nights, Open Houses, lectures, and concerts; leading our summer science camps and field trip groups; going out into the community and delivering science content to outside groups, businesses and area schools; and developing materials for distribution in-house and online. Around the observatory, Billy develops and maintains many of the one-of-a-kind exhibits and oversees maintenance and preservation of the observatory's astronomical equipment. He also actively collaborates with Vanderbilt's physics and astronomy department and teaches an intro astronomy class.
Billy grew up in Clarksville, Tennessee, and graduated with a B.S. in Physics from Austin Peay State University (2004) and a Ph.D. in (astro)physics from Vanderbilt University (2012). View his video profile at the bottom of the page.
Nathan Griffin, Superintendent
Nathan first came to Dyer in 2009 as a remodeling subcontractor and fell in love with the place at first sight. He soon found a role at the observatory that utilized his multitudinous building and problem-solving skills as well as guest relations experience honed during his decade at Breckenridge Ski Resort in Colorado. Nathan is charged with maintaining Dyer's magnificent grounds and buildings in addition to facilitating our public and private events.
With a lifelong passion for music, Nathan spends his free time performing upright bass and singing for enthusiastic crowds around the region. The success of Dyer's Bluebird on the Mountain concert series is due in large part to his musical and technical expertise.
Learn more about Nathan from our division newsletter. click here
Helen Morisette, Special Events Coordinator
With multiple awards and more than 20 years of experience in Nashville's event industry, Helen offers unparalleled levels of expertise, service, and creativity to make planning your event a breeze. She will guide you through the planning process with care and support, bringing to life your event as imagined, down to the very last detail. Her goal is to put your mind at ease so you may create and enjoy your truly memorable event.
Helen is originally from Lubbock, Texas, where she spent many years in the pagent and entertainment sphere. She is a passionate animal lover, and enjoys traveling domestically and internationally.
Alexandra Rockafellar, Assistant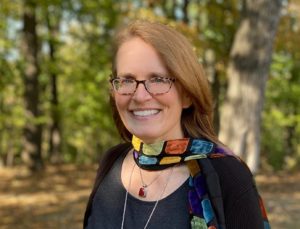 As the general assistant, Alex enjoys a wide range of roles related to astronomy education, hospitality, and keeping the "nuts and bolts" tight in the front office. Specific duties include being Dyer's principal photographer, creating and posting social media, keeping the website updated, setting up and handling event ticketing, working with the Outreach Astronomer to develop educational materials, working public events, giving tours, greeting callers on the phone and at the door, and paying the bills.
After graduating from Indiana University-Bloomington with a double major in art and telecommunications, she worked as photographer and design manager for an international construction concern, then moved to New York to assume the Senior Art Buyer position for a division of Oxford University Press. Since moving to Nashville, Alex has worked ten years in the music industry and has had her photography appear in Mix Magazine, ProSoundNews, and Jerry Lee Lewis: The Knox Phillips Sessions LP and CD art. She is enrolled in Vanderbilt's MLAS program and expects to graduate in 2020.
VIDEO: Meet Dyer Observatory's Dr. Billy Teets