Shatter Cone from the Wells Creek Basin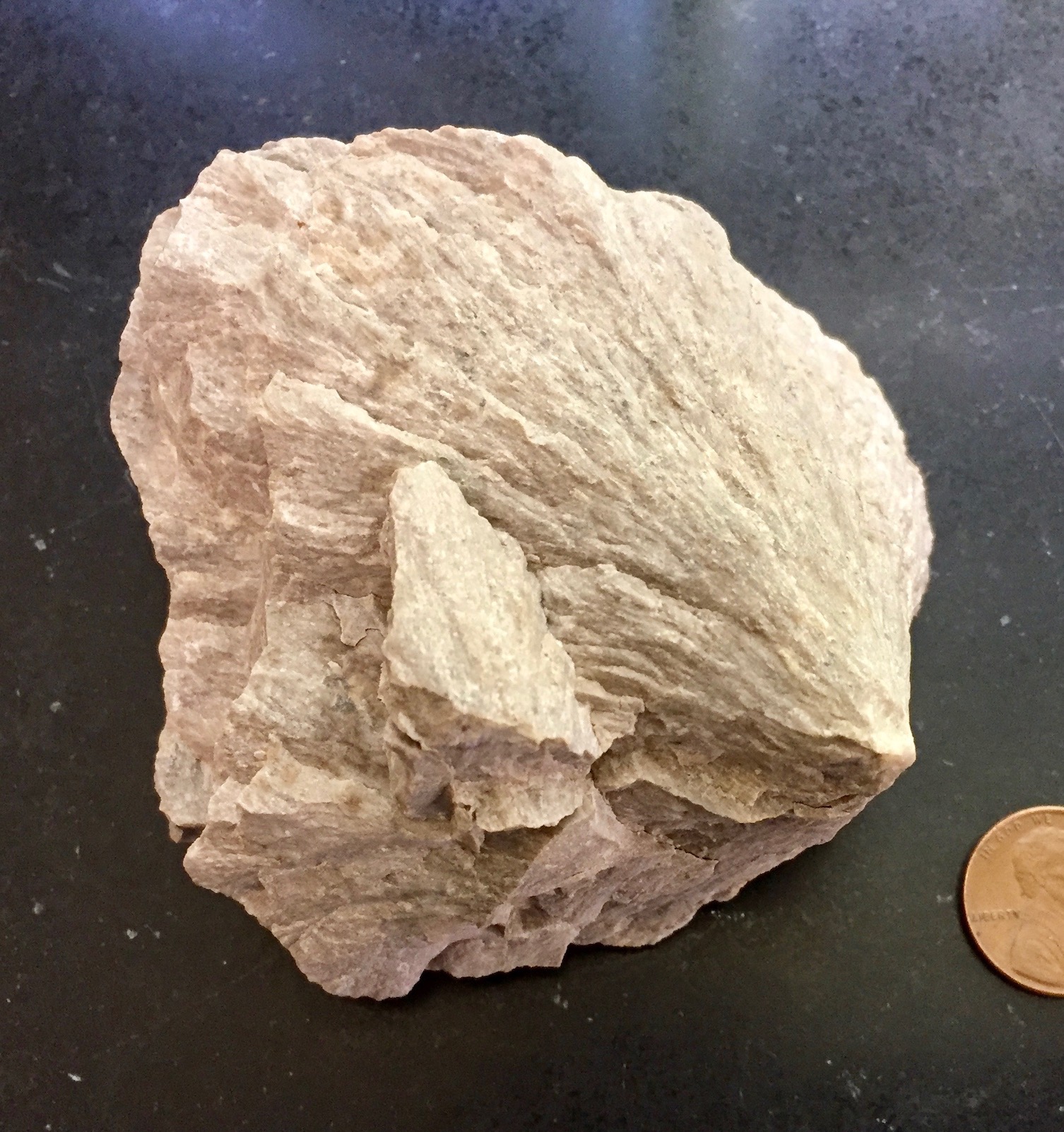 Tennessee's Wells Creek impact basin, located about an hour and a half drive northwest of Nashville, is the source of this shatter cone. It was formed by the shock wave of a meteorite impact massive enough to travel through underlying rock in a branching pattern, which created cone-shaped rock fragments with distinctive striation radiating from their tips. If undisturbed by other geologic activity, the cones' tips point upward and inward toward the original source of impact. The central uplift of the Wells Creek crater is well known for its plentiful and nicely detailed shatter cones composed of Knox Dolomite.
Donated by Randy Gentry, photo by Alex. Rockafellar.
---
Tucked up among the wooded hilltops of northern Brentwood, Vanderbilt Dyer Observatory is considered by many to be a hidden treasure of the area. Visitors to our satellite campus not only learn about some of the cutting-edge discoveries and science in astronomy but they also get a dose of nature, history, and many other things while here. Over the years, we at Dyer Observatory have made the preservation of our facility and grounds a key mission. Preservation not only entails things such as maintaining our telescopes — it also includes keeping a record of days passed. Since 1953, we have amassed a number of interesting images, pieces of equipment, and ephemera. Every day tends to bring new surprises. In continuing our tradition of public education and outreach, Stellar Finds regularly provides an image and description of the diverse paraphernalia associated with Vanderbilt Dyer Observatory and the history of astronomy at Vanderbilt University.