Great Horned Owl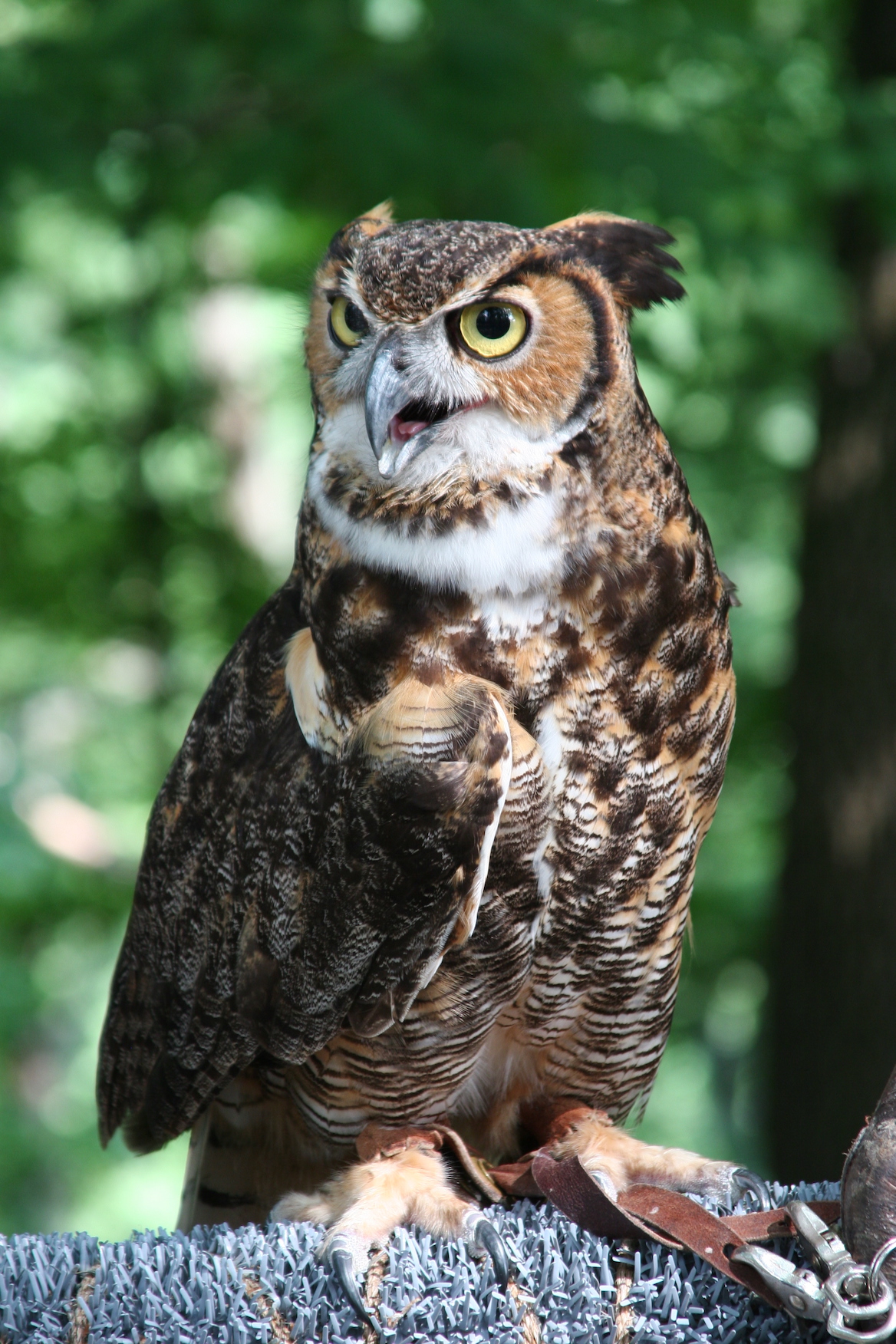 Dyer Observatory is a unique parcel of the Vanderbilt University campus due to its seclusion at the peak of Brentwood ridge. The site is made even more special by being entirely surrounded by the verdant Radnor Lake State Natural Area.
A special feature of Radnor is the Barbara J. Mapp Aviary Education Center which can be accessed at the top of Hall Drive, off of Otter Creek Rd. The center is built along a wheelchair accessible boardwalk and offers educational programming, up-close encounters with non-releasable birds of prey, and offers a "bird's eye view of the surrounding hillside and wildlife." The birds in residence were found injured, then treated and given permanent sanctuary for fear their disabilities would hamper their survival in the wild.
This Great Horned Owl is a long-time resident of the park. It was saved about ten years ago after someone reported finding an owl with a broken wing in a chain-link fence. It was thought it may have been hit by a car and was not expected to live. But, look at this beauty now!
The Radnor rangers sometimes bring the owl to Dyer Observatory events. This photo was taken at a Bluebird on the Mountain concert by Alex. Rockafellar.
---
Tucked up among the wooded hilltops of northern Brentwood, Vanderbilt Dyer Observatory is considered by many to be a hidden treasure of the area. Visitors to our satellite campus not only learn about some of the cutting-edge discoveries and science in astronomy but they also get a dose of nature, history, and many other things while here. Over the years, we at Dyer Observatory have made the preservation of our facility and grounds a key mission. Preservation not only entails things such as maintaining our telescopes — it also includes keeping a record of days passed. Since 1953, we have amassed a number of interesting images, pieces of equipment, and ephemera. Every day tends to bring new surprises. In continuing our tradition of public education and outreach, Stellar Finds regularly provides an image and description of the diverse paraphernalia associated with Vanderbilt Dyer Observatory and the history of astronomy at Vanderbilt University.